Self Hosted Roundup #17
What's new in self hosted applications this week? Check it out in the Self Hosted Roundup #17! 👋
So there's a guy who started his own ISP because he couldn't get good broadband service from AT&T or Comcast. No surprise there. Comcast is complete garbage. I know this from first hand experience of dealing with them for nearly 10 years. I can't speak for AT&T however. Check this out!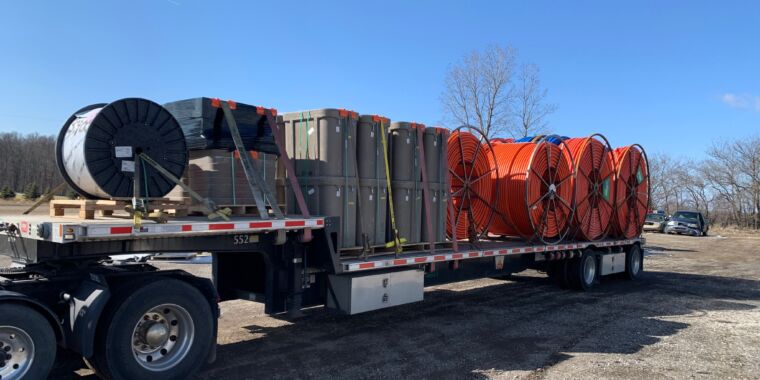 What's new in Self Hosted this week?
I do have some goodies this week! If you haven't seen our Back to School Self Hosted Edition article, check it out! Here's what we have this week.
Deviser Club
Deviser Club is developed with the heart of publishers freedom and author's authority, with better audience experience. No overly complicated stuff here, simple is better than complex. Think of it as a Medium alternative.
Ruby on Rails 7 is used to develop this blogging platform. It is still on development mode, any one who is willing to contribute is welcomed.
Snoop Forms
Snoop Forms is the 0pen-source Typeform alternative. Code or no-code your multi-page form. Pipe your data exactly where you need it. Maximize your results with juicy analytics.
Windmill
Windmill is an open-source and self-hostable alternative to Airplane, Pipedream, Superblocks and a simplified Temporal with auto generated UIs to trigger flows and scripts as internal apps. Convert code to no-code modules and, if the auto-generated UI is not sufficient, use it solely as an highly scalable backend layer. Add automation to your product or build your own no-code tool and delegate the core layer to Windmill.
Czkawka
This app is not a web app but it's worth a mention for sure! Czkawka is a fantastic tool that I use to find duplicate files on my system. It can be used on many OS types. Windows, Linux and Mac.
Czkawka is a simple, fast and free app to remove unnecessary files from your computer.
Gokapi
Gokapi is a lightweight server to share files, which expire after a set amount of downloads or days. It is similar to the discontinued Firefox Send, with the difference that only the admin is allowed to upload files.
Diagrams
Ever wonder how people on the r/homelab sub Reddit make those awesome network diagrams? Most people use the open-source tool Diagrams. It used to be called Draw.io and... there's a Docker image.
---
Join us on Discord!
Join over 700 other Self Hosting enthusiasts on our Discord server.
Join Discord
That's all I have this week but if you can't get enough, you can always check out the Self Hosted Roundup tag to see more.
We'd love to have you Join us on Discord!
Sound off in the comments below with your recommendations for reviews or Self Hosted Roundup spotlights.
Have a great weekend everyone and happy self hosting!